---
Wix Lab について
Wix Pro since 2010, I collaborate with clients across a range of industries – from entrepreneurs at the beginning stages of a dream to established businesses needing to revamp their brand image. My services include branding, web design, coding, marketing, WCAG 2.0 Compliance, and SEO.

...
---
プロジェクト(15件)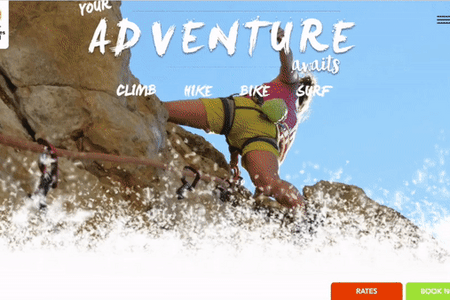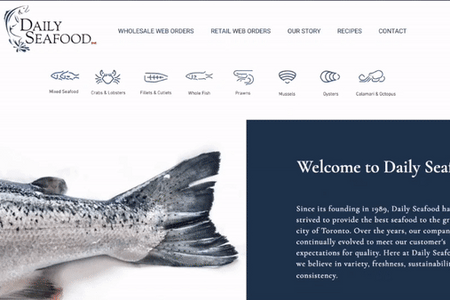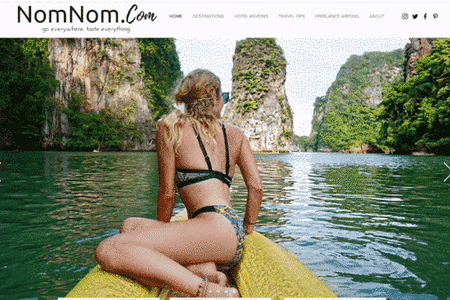 ---
SG Martin
---
2022年12月28日
---
プロジェクトを表示
Birdie is wonderful! Truly an artist. He is very engaged in the process and worked with me to create exactly what I envisioned. It was a pleasure to work with him and I will continue to do so if the need arises.

...
Sam, thank you so much. It is not often that I say this, but I actually learned more from you than you did from me. Many wonderful ideas and facts were introduced to me by you. My sincere thanks to you!

...
---
Reed Morrison
---
2022年9月2日
---
プロジェクトを表示
Wow I can not say enough great things about Birdie that I found on wix. He designed my website and I am already receiving new revenue. Game changer, I love my website and I am very very happy.

...
Thank you Reed! Working with anything related to the ocean is my ultimate zen. I appreciate you business and everything you do!

...
---
David Russell
---
2022年5月24日
---
プロジェクトを表示
Birdie is Great to work with! Wonderful knowledge and insightful suggestions. He has been extremely patient with me as I 'learned the ropes.' His encouragement has been most welcome. I would highly recommend!

...
Huge thank you, David! Its such a pleasure to work with you. I enjoy learning from you too and admire you good taste and class. I'm glad we're working together!

...
---
Orit Harpaz
---
2022年2月22日
---
プロジェクトを表示
I am so grateful that I found Birdie of Wix Lab via the Wix platform. He is knowledgeable, helpful and professional as well as has a great eye for design/aesthetics. We were on a tight deadline and he worked late night and early morning to get the job done. He was efficient and so accommodating to what my vision was. I would recommend him wholeheartedly!

...
Thank you so much, Ori! You are very talented and it was an honor to work with a winner!

...
---
Amy Summerson
---
2022年2月8日
---
プロジェクトを表示
Wix lab was absolutely exceptional ! Great communicator. Birdie re-designed my website to make it more consumer friendly and had awesome ideas in order to build my business his expertise was absolutely obvious it was a pleasure working with him. I would and recommend Wix Lab to anyone looking for web design work. Thank you Birdie :)

...
---
Eva Golinger
---
2022年1月26日
---
プロジェクトを表示
Great design skills and they implemented everything I asked for and more. Easy to work with and site was designed very expediently.

...
---
Seth O'Neill
---
2021年9月21日
---
プロジェクトを表示
Birdie was quick to execute ideas and bring his own creativity into creating my website. His experience was extensive and he was always open to new suggestions. He went above and beyond for my website and I have no doubt he will for yours. Birdie and his team have been a joy to work with.

...
---
Matthew Evans
---
2021年9月9日
---
プロジェクトを表示
Wix labs was amazing to work with. Great communication and also a great listener. When we need his service he was always available. Thank you

...
Thank you so much Nadine and Johnathan! I consider myself the luckiest of designers when I'm able to work with awesome clients such as yourself :)

...
---
Jasmine Liu
---
2021年9月9日
---
プロジェクトを表示
Highly recommended for their services - very professional & responsive. Looking forward for future parternship!

...
A real pleasure working with such a talented entrepreneur. Thank you, Jasmine!

...
---
Caroline Sullivan
---
2021年9月4日
---
プロジェクトを表示
I had a fantastic experience working with Birdie on my site. He was so incredibly helpful making both the mobile and desktop sites user friendly. He showed me virtually what he was doing and suggestions he had to make it even better. He also showed me features I could add that I didn't even know existed. Birdie was very responsive and answered all my questions without hesitation. I highly recommend utilizing his skills to make your website even better than you could imagine.

...
So glad I could assist you in this wonderful journey that your blog takes us on. You inspire me and many to travel and discover more.

...
---
Birdie and the Wix Lab team have been first class from start to finish! We couldn't be happier with the site they produced for us, functionally and aesthetically. They were responsive, they listened to our needs and continue to be available to us well after production. I highly recommend Birdie and the Wix Lab team!

...
So appreciate you! Thank you for trusting me with your site.

...
---
Denis Lenoir
---
2021年6月7日
---
プロジェクトを表示
Wonderfully smooth communication + precise understanding of my request and wishes + amazing execution = total success. Go Birdie !

...
Thank you so much, Denis! It was an honor to work with someone whose career I admire and look up to. Very grateful.

...