---
BEPHORE について
We've provided services like web design, SEO, social media management, video production, and more to national brands like Cylinder Vodka, Pieology, and Chicago Human Rhythm Project, and more.

...
---
プロジェクト(16件)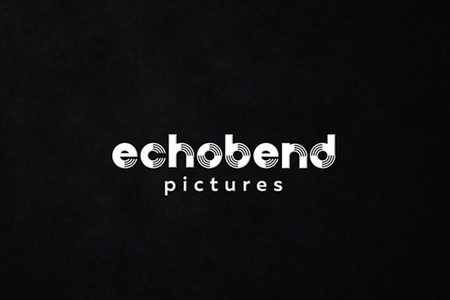 ---
Tylin Welch
---
2023年5月9日
---
プロジェクトを表示
Quality of work and a communication was beyond phenomenal! Timely and professional delivery.

...
Tylin, thank you so much for the kind words. We truly loved working with you and helping you grow your amazing business. Best of luck!

...
---
Danika Herrick
---
2023年5月2日
---
プロジェクトを表示
Jessie updated my site and added the needed pages and forms to my website. Everything was done in a timely fashion.

...
---
Phillip Arroyo, Esq.
---
2023年4月15日
---
プロジェクトを表示
As a law firm owner I couldn't be happier after the redesign of our website by BEPHORE! At first we were skeptical because it was our first time seeking a website professional for our business; (I had created the original firm website myself), but we were not disappointed at the end. Our website now looks sleeker, more professional and user friendly for current and potential clients. If you are looking for top notch website design service at an affordable price, contact BEPHORE. As an attorney, I can assure you they are legit and excellent. 5 STARS HANDS DOWN!!!

...
Phillip, it was a pleasure helping you with your legal business, and thank you so much for the kind words.

...
---
Veronica Johnson
---
2023年3月21日
---
プロジェクトを表示
Jessica was great to work with. She communicated well and responded quickly to my request. Thank you!

...
---
Raasikh Muhammad Joseph
---
2023年2月28日
---
プロジェクトを表示
Stelios and the team at BEPHORE did a great job understanding my vision and applying it to my site. They were also instrumental in helping to get over a road block with my domain carrier. It is great to have autonomy over my site and I look forward to continuing to work together to refine the website.

...
Raasikh, you are truly one of our favorite clients. Thank you for trusting us with your incredible hospitality business. Cheers!

...
---
Laura Burgess
---
2023年2月16日
---
プロジェクトを表示
BEPHORE should lengthen their name to ... and AFTER, because I went from not knowing where to turn to doing my HAPPY DANCE! Stelios and Anthony were a delight to work with. They were very responsive to my vision and they tweaked, twisted and turned as necessary to bring it to life. Additionally, they were affordable, accommodating and on the ball. Thank you for putting my business on the map!

...
---
I had a great experience with Bephore! They communicated their timeline and kept me informed with the site's progress. Our new site is now up and running and has exceeded our expectations!

...
---
jesse0983
---
2022年12月29日
---
プロジェクトを表示
If you're looking for help in starting your small business, make sure the first thing you do is contact BEPHORE. They helped me create an amazing website and marketing materials. Super communicative and easy to work with!

...
---
Working with Bephore (Stelios) has been a pleasure! I am not a tech-savvy person at all and was a little nervous to work with another website designer after being burned a couple of times BUT I would recommend Stelios to others as he will listen to your ideas, getting a visual of what you want your site to look like. Then combine that with his expertise to give you the best website possible.

...
---
Pamela Shensky
---
2022年3月11日
---
プロジェクトを表示
Working with Bephore was a 5 star experience and consequent outcome. Stelios is knowledgeable and skillful, but beyond that, he is personable and ambitious to please his customer. He seems to delight in achieving that extra level of achievement. Personally, I have absolutely no knowledge of website "construction" but I was never intimidated to ask the simplest question and was then given an answer delivered with respectfulness to my elementary level of knowledge. It was a complete pleasure doing business with Bephore and specifically, Stelios.

...
---
Nathan Karimi
---
2022年3月3日
---
プロジェクトを表示
Great Communication. Great service. The delivery time on the website was less than a week and everything was transparent and communicated. What else can you ask for?

...
Nathan, it was so amazing helping you with your business. We loved working with you! Thanks for leaving this review. Hope to chat soon!

...
---
Bill Heathcock
---
2022年3月2日
---
プロジェクトを表示
Stelios/Anthony and the entire BEPHORE team did an amazing job on our website ! They were prompt, fast, efficient and incredibly professional - fantastic to work with. We would highly recommend BEPHORE to anyone creating a website, and wishing to have a turnkey experience. Great job Team BEPHORE !

...