---
BEPHORE について
We've provided services like web design, SEO, social media management, video production, and more to national brands like Cylinder Vodka, Pieology, and Chicago Human Rhythm Project, and more.

...
---
プロジェクト(18件)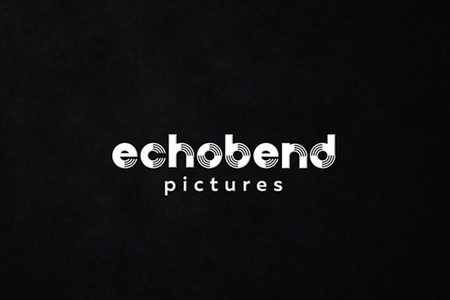 ---
jesse0983
---
2022年12月29日
---
プロジェクトを表示
If you're looking for help in starting your small business, make sure the first thing you do is contact BEPHORE. They helped me create an amazing website and marketing materials. Super communicative and easy to work with!

...
---
Working with Bephore (Stelios) has been a pleasure! I am not a tech-savvy person at all and was a little nervous to work with another website designer after being burned a couple of times BUT I would recommend Stelios to others as he will listen to your ideas, getting a visual of what you want your site to look like. Then combine that with his expertise to give you the best website possible.

...
---
Pamela Shensky
---
2022年3月11日
---
プロジェクトを表示
Working with Bephore was a 5 star experience and consequent outcome. Stelios is knowledgeable and skillful, but beyond that, he is personable and ambitious to please his customer. He seems to delight in achieving that extra level of achievement. Personally, I have absolutely no knowledge of website "construction" but I was never intimidated to ask the simplest question and was then given an answer delivered with respectfulness to my elementary level of knowledge. It was a complete pleasure doing business with Bephore and specifically, Stelios.

...
---
Nathan Karimi
---
2022年3月3日
---
プロジェクトを表示
Great Communication. Great service. The delivery time on the website was less than a week and everything was transparent and communicated. What else can you ask for?

...
---
Bill Heathcock
---
2022年3月2日
---
プロジェクトを表示
Stelios/Anthony and the entire BEPHORE team did an amazing job on our website ! They were prompt, fast, efficient and incredibly professional - fantastic to work with. We would highly recommend BEPHORE to anyone creating a website, and wishing to have a turnkey experience. Great job Team BEPHORE !

...
---
Tim Barnes
---
2022年2月20日
---
プロジェクトを表示
Bephore has been committed to making sure my company website gets updated properly and incorporates all my team input, and proper search engine business listing setup. Bephore proactively suggested interesting new logos and other creative ideas that have been value add during the process. Bephore has a unique creative team that has designed intriguing video content for my business website.

...
---
steliosredu
---
2022年2月14日
---
プロジェクトを表示
The Bephore team did an exceptional job on our website, and did it in a very fast way. We had a hard deadline of 20 days until opening our new store, and they created the website in under 2 weeks. The communication was great, and we could not be more happy with our professional website. Thank you so very much Anthony and Stelios.

...
---
dim640
---
2022年1月24日
---
プロジェクトを表示
The Bephore team was fast and professional! Communication was great and they built my website in under 3 weeks, start to finish. 5-star communication and delivery and will be using them again.

...
---
Dabiz Shop
---
2022年1月17日
---
プロジェクトを表示
We did have a few miscommunication but over time but the final project was worth the wait!!! Big shout out to Stelios and his team for getting this project completed looks like a 5start site I love it!!! 🔥

...
Hi Diamond, thanks so much for this great review! Sounds like you had an amazing experience with us, and we're happy to hear your website is looking like a 5-star site!

...
---
Lashay Parson
---
2022年1月11日
---
プロジェクトを表示
Very hard to communicate online and over the phone. I would in the future meet someone in person to explain to them my vision. I never got the logo I was promised. But I like my website overall.

...
---
Nicole Saponara
---
2021年11月9日
---
プロジェクトを表示
BEPHORE is absolutely stellar in terms of web design, collaboration, and professionalism - during the process, it felt more like I was working alongside them rather than giving them our project to complete. Thanks so much guys!

...
---
Geri Desmond
---
2021年10月28日
---
プロジェクトを表示
Very happy with the results. I was trying to fix everything on my own and it was becoming too much for me. I hired Stelios and so happy I did. Thanks so much!

...